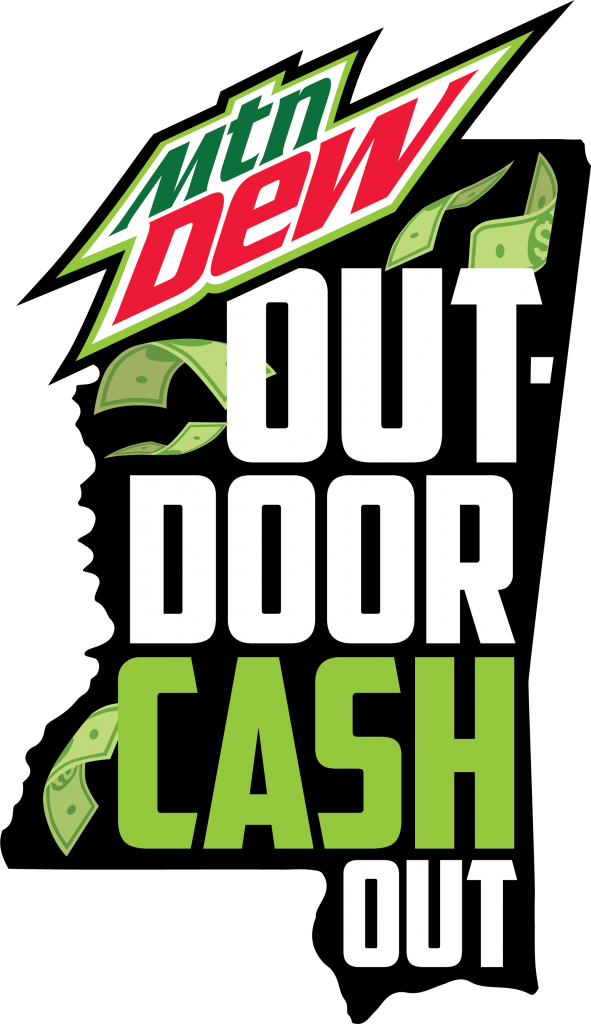 Brown Bottling Group is thrilled to announce the launch of the Mtn Dew Outdoor Cash Out, a contest in which $25,000 will be given away to outdoors enthusiasts in central Mississippi to help reimburse the cost of their hunting and fishing licenses!
Beginning Monday, November 16 at 9am, central Mississippians can log on to DewCashOut.com and fill out the online form that requires including a picture of a valid hunting and/or fishing license in order to get reimbursed $25. The first 50 people to enter each day will win $25 each, and the contest runs for a total of 20 days, ending Saturday, December 5.
"We know this year has been tough on a lot of people, and getting outdoors to hunt or fish is therapeutic," said Shelley Brown Floyd, Executive Vice President of Brown Bottling Group. "So, we're reimbursing the cost of valid hunting and fishing licenses for 1,000 people up to $25 per person as a way to give back to our community in 2020."
Entrants must reside in one of these counties where Brown Bottling Group is the local distributor of Mtn Dew: Adams, Amite, Claiborne, Clarke, Copiah, Covington, Forrest, Franklin, Greene, Hinds, Jasper, Jefferson, Jefferson Davis, Jones, Kemper, Lamar, Lauderdale, Lawrence, Lincoln, Madison, Marion, Neshoba, Newton, Perry, Pike, Rankin, Simpson, Smith, Walthall, Warren, Wayne, Wilkinson or Yazoo.