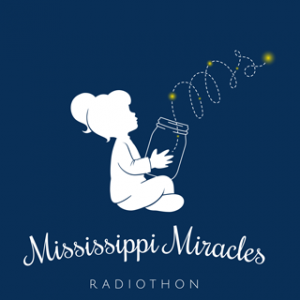 On Wednesday, March 1st, Brown Bottling Group was honored to sponsor a Matching Hour at the 16th annual Mississippi Miracles Radiothon benefiting Children's of Mississippi.
From noon until 1 p.m. that day, listeners were encouraged to call in to donate, and Brown Bottling Group matched those donations. The goal of listeners donating $3,000 was achieved, and BBG happily doubled the amount that Mississippians so generously gave for a total of $6,000 raised in just 60 minutes.
"With Children's of Mississippi being the only children's hospital in the state of Mississippi, we think it is so important to do what we can to support this beacon of light in our community," said Shelley Brown Floyd, Chief Marketing Officer at Brown Bottling Group.
This year's Mississippi Miracles Radiothon raised a grand total of $504,360, which is the first time more than half a million dollars has been raised during this annual event. To find out how you can donate to Children's of Mississippi, visit their website.