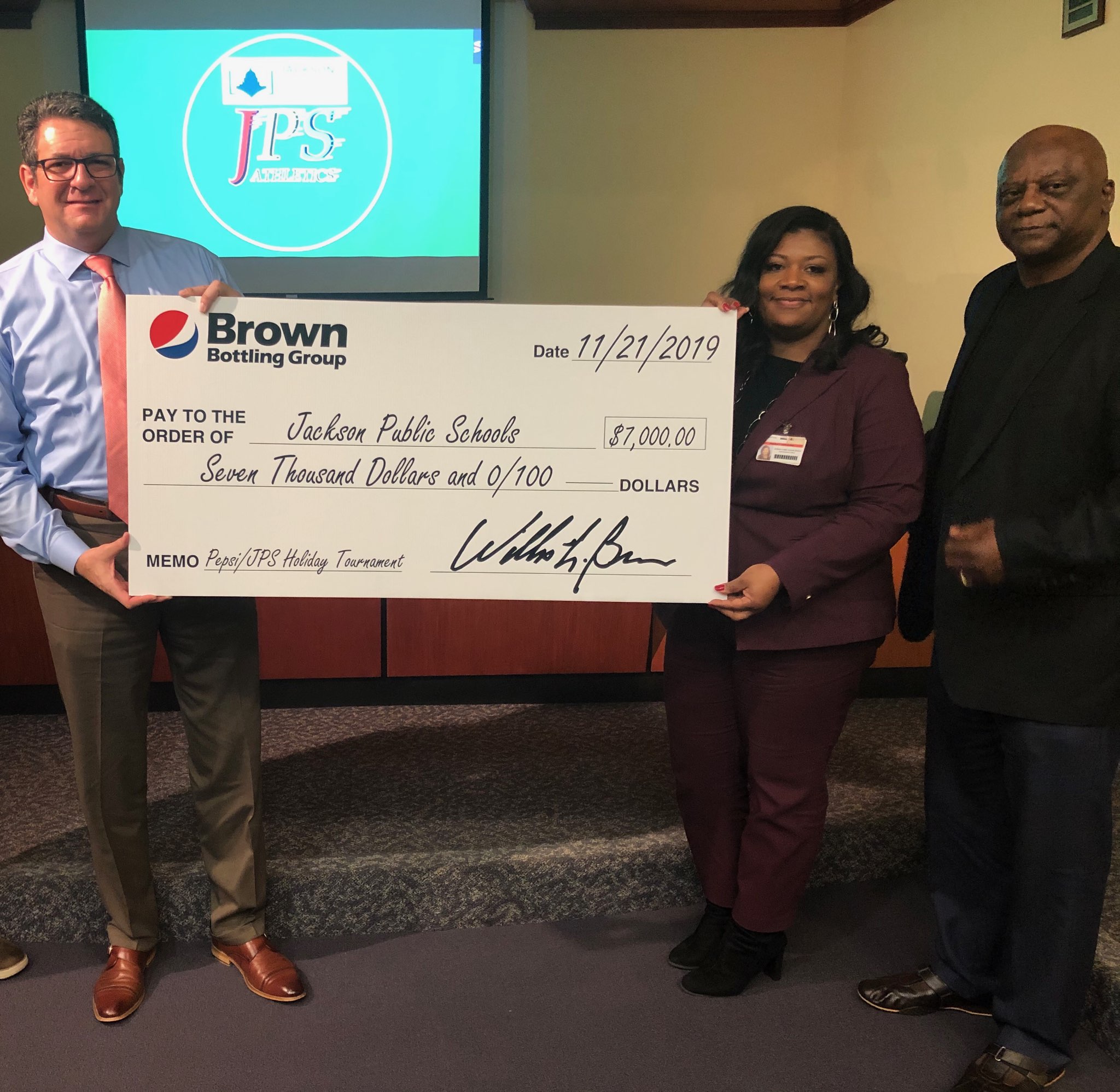 Brown Bottling Group is pleased to once again sponsor the Pepsi/JPS Holiday Tournament this year!
The tournament will take place on December 26, 27 & 28. A total of 17 boys' & girls' basketball teams are participating in the tournament with the first rounds taking place at both Cardozo Middle School and Northwest Jackson Middle School on the 26th and 27th. The final day of games will be hosted at the Lee E. Williams Athletics and Assembly Center on the campus of Jackson State University.
Admission is $10 per site per day. A multiple site day pass may be purchased for $20. This pass allows entry to games at all three sites for one day, and it is available for games on December 26th and 27th only. To view the bracket, click here, or you may also visit the JPS website or download the JPS Athletics mobile app by searching "JPS Athletics" in your mobile app store.